Dining tables are not just a place to enjoy a delicious meal, but also an opportunity to express your personality and showcase your unique style.
With these 10 creative dining table decor ideas, you can take your dining experience to the next level and impress your guests with your impeccable taste.
10 Creative Dining Table Decor Ideas
1. Mix and match chairs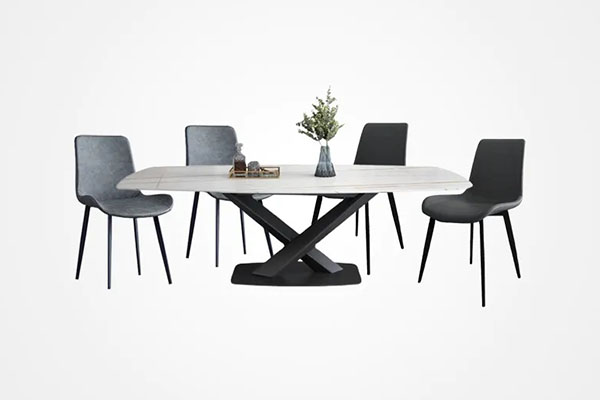 Who says all your chairs have to be the same? Mix and match different styles, colours, and textures to create an eclectic and charming look.
2. Floral centrepiece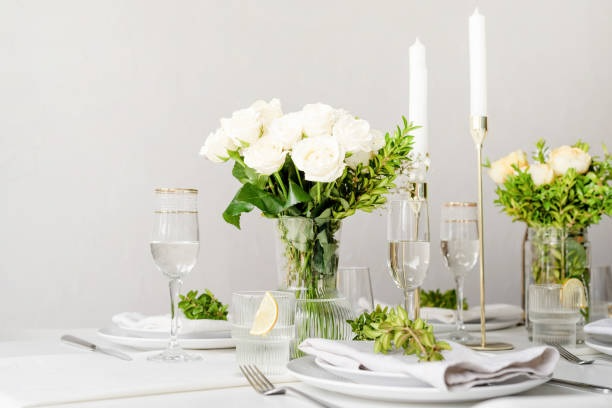 A beautiful floral centrepiece can add a touch of elegance to your dining table. Choose flowers that complement your table setting and add some greenery for a natural look.
3. Rustic charm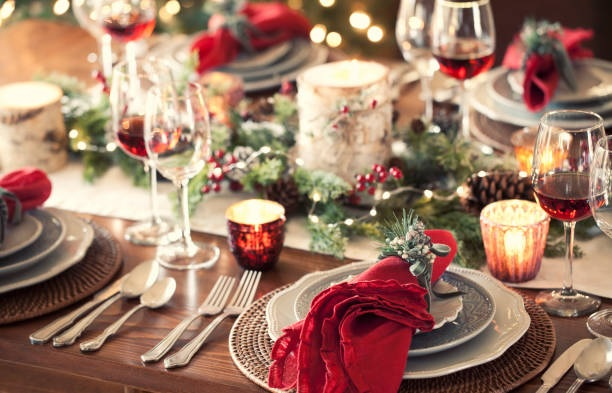 For a more rustic feel, try using natural materials like wooden placemats and linen napkins. Use earthy colours and textures to create a warm and inviting atmosphere.
4. Modern minimalism
If you prefer a more modern and minimalist look, keep things simple. Use sleek and contemporary tableware and keep the colour palette neutral.
5. Personalised place settings
Add a personal touch to your table by creating custom place settings. Use calligraphy or printed name cards and add a small gift or favour to each guest's plate.
6. Candlelight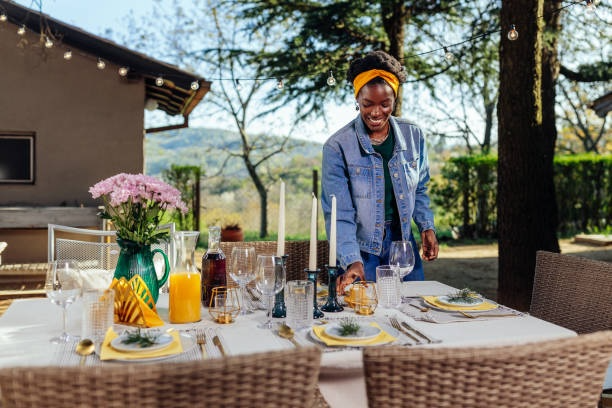 Candles are a classic way to create a warm and romantic atmosphere. Use taper candles in a variety of heights for an elegant look, or mix and match tealights for a more relaxed feel.
7. Bold colours
Make a statement with bold colours and patterns. Use bright tablecloths or placemats and mix and match different colours for a fun and playful look.
8. Seasonal decor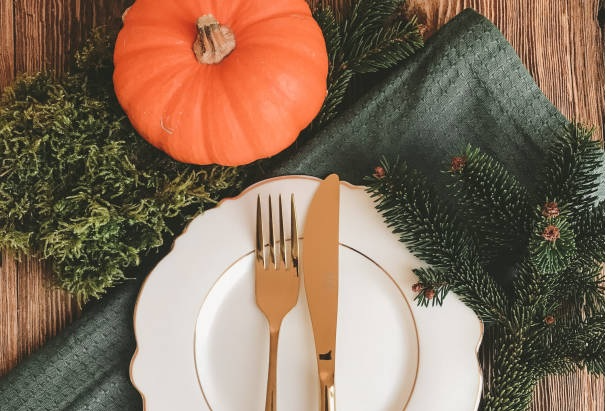 Incorporate seasonal elements into your table decor. Use pinecones and evergreen branches for a winter dinner party, or fresh flowers and citrus fruits for a spring or summer gathering.
9. Vintage flair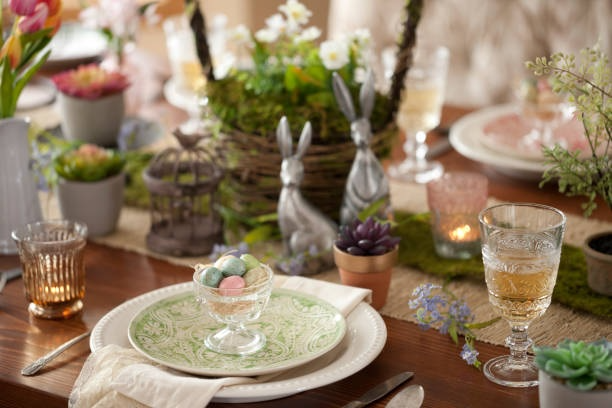 Add a touch of nostalgia to your table with vintage-inspired decor. Use antique plates and glassware, and mix and match different patterns and textures for a whimsical and charming look.
10. Nature-inspired
Bring the beauty of nature to your table with natural elements like stones, shells, and branches. Use earthy tones and textures for a calming and organic feel.
FAQs
1. What are some popular dining table decor trends?
Some popular trends include mixing and matching chairs, using natural materials, incorporating bold colours and patterns, and adding personalised touches.
2. How do I choose the right centrepiece for my table?
Choose a centrepiece that complements your table setting and reflects your personal style.
Consider the size and shape of your table and the height of the centrepiece to ensure it doesn't obstruct the view of your guests.
3. Can I incorporate seasonal decor into my dining table decor?
Yes, seasonal decor is a great way to add a festive touch to your dining table. Use seasonal elements like flowers, fruits, and foliage to create a unique and seasonal look.
Summary
Your dining table is the heart of your home and a place where memories are made. By incorporating creative decor ideas, you can transform your dining table into a beautiful and welcoming space.
Whether you prefer a rustic or modern look, there are endless possibilities for creating a unique and stylish table setting that reflects your personal style.