Looking to upgrade your dining space with a stylish and functional round dining table set? Malaysia offers a diverse range of options to suit your taste and budget.
Whether you prefer modern designs or classic elegance, we've curated a list of the nine best round dining table sets in Malaysia for 2023.
From luxurious marble to solid wood, these sets will elevate your dining experience and create a welcoming atmosphere for your family and guests.
1. CUURA Space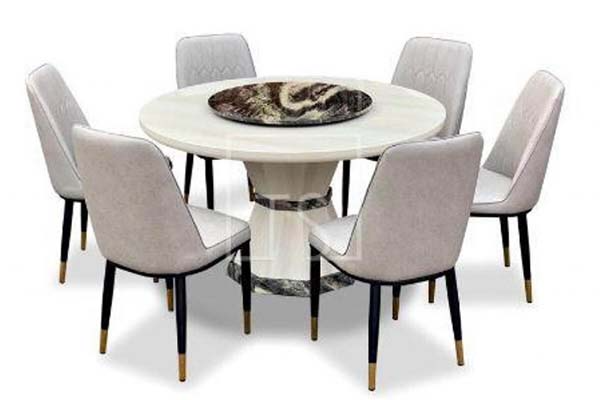 At CUURA Space, you'll find a remarkable collection of round dining table sets. With an extensive range that caters to different tastes, styles, and budgets, this is your go-to destination.
From contemporary designs to timeless classics, their dining sets feature high-quality materials and craftsmanship. Whether you have a small space or a large dining area, they offer options that will transform your home.
2. IKEA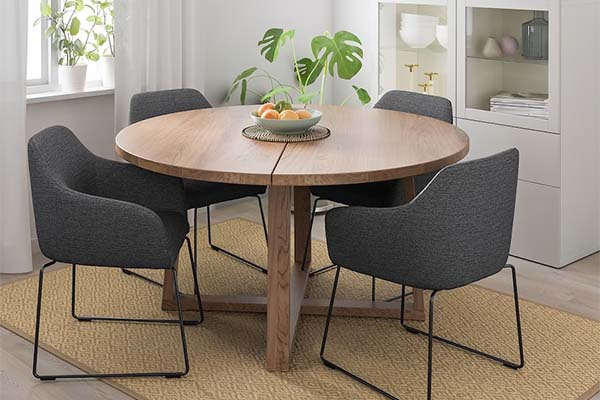 IKEA offers a wide range of round dining table sets that combine functionality with modern design.
Their collections feature stylish and affordable options, allowing customers to create a welcoming dining area in their homes.
With their emphasis on quality craftsmanship and attention to detail, IKEA's round dining table sets are a popular choice for those seeking practical and aesthetically pleasing furniture.
3. Cassa Eames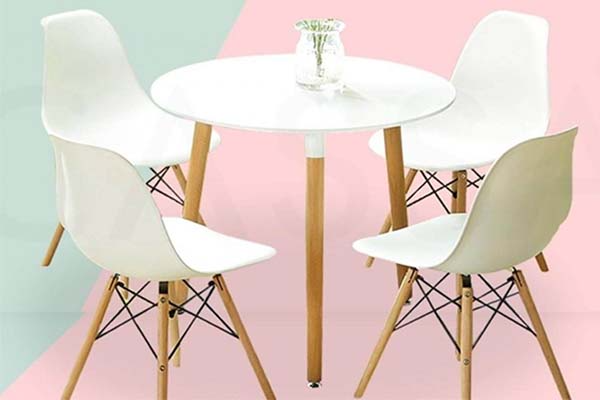 If you prefer a more contemporary and minimalist design, the Cassa Eames Kitchen Dining Table is an excellent option.
This round table combines simplicity and functionality, featuring a sturdy base and a smooth tabletop.
4. More Design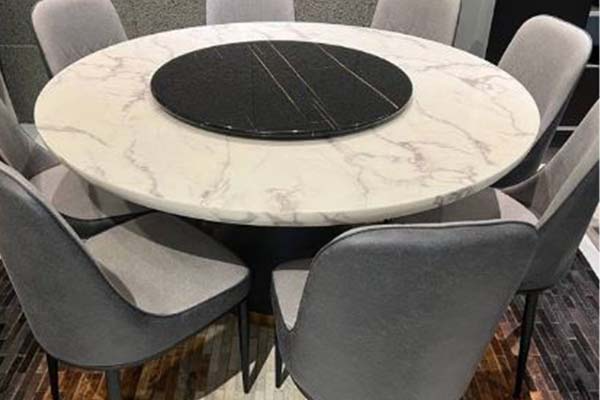 More Design offers a diverse selection of dining table sets that cater to various interior styles and preferences.
Their range includes elegant and contemporary designs, ensuring that customers can find the perfect set to complement their dining space.
With a focus on quality materials and craftsmanship, More Design's dining table sets offer both durability and aesthetic appeal for a truly enjoyable dining experience.
5. Teck Seng Royal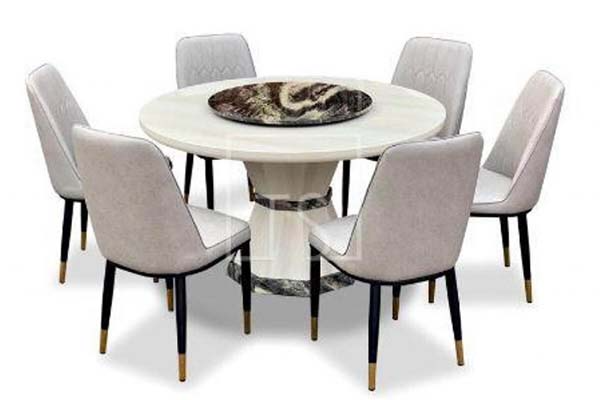 If you desire a luxurious dining experience, the Teck Seng Royal Imperial Round Marble Table Set is a top-tier choice. Crafted with premium materials and intricate details, this set exudes grandeur and sophistication.
The round marble table is complemented by intricately designed chairs, creating a regal ambiance in your dining room. Indulge in a lavish dining experience with this exquisite set.
6. Harvey norman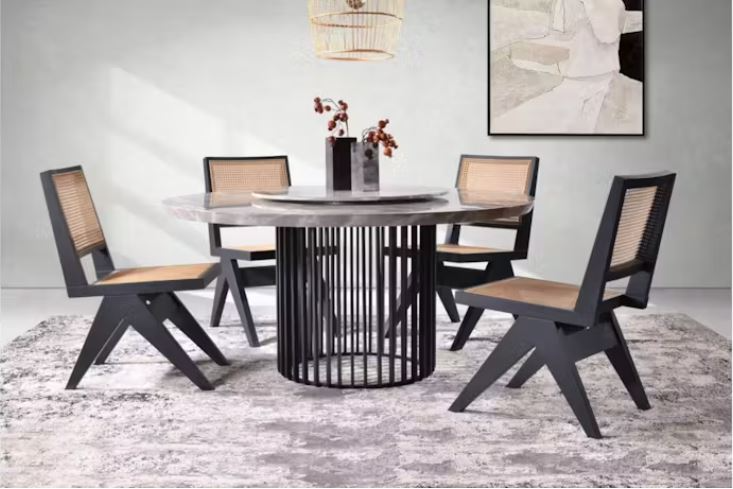 Harvey Norman is a renowned furniture retailer offering a wide range of dining table sets to suit different tastes and budgets.
Their collection includes a variety of styles, from classic to modern, ensuring customers can find the perfect set to enhance their dining area.
With a reputation for quality and customer satisfaction, Harvey Norman provides durable and stylish dining table sets that create an inviting atmosphere for family meals and entertaining guests.
7. DoYoung Malaysia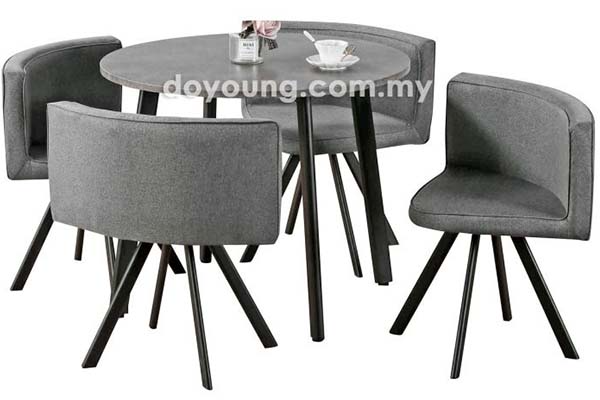 DoYoung Malaysia is a leading provider of dining table sets, offering a diverse range of designs to elevate any dining space.
Their collection encompasses various materials and styles, from sleek and contemporary to rustic and traditional, catering to different preferences.
With a commitment to quality and customer satisfaction, DoYoung Malaysia delivers durable and visually appealing dining table sets that enhance the dining experience.
8. MUMU Living Malaysia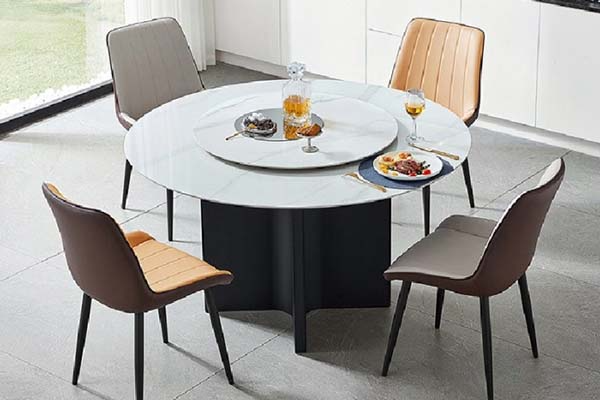 MUMU Living Malaysia is a trusted provider of dining table sets, offering a stylish and functional range to transform your dining area.
Their collection showcases a blend of modern and timeless designs, crafted with high-quality materials to ensure durability and longevity.
With a focus on creating inviting and comfortable spaces, MUMU Living Malaysia's dining table sets are designed to enhance both aesthetic appeal and the joy of dining with family and friends.
9. Comfort Space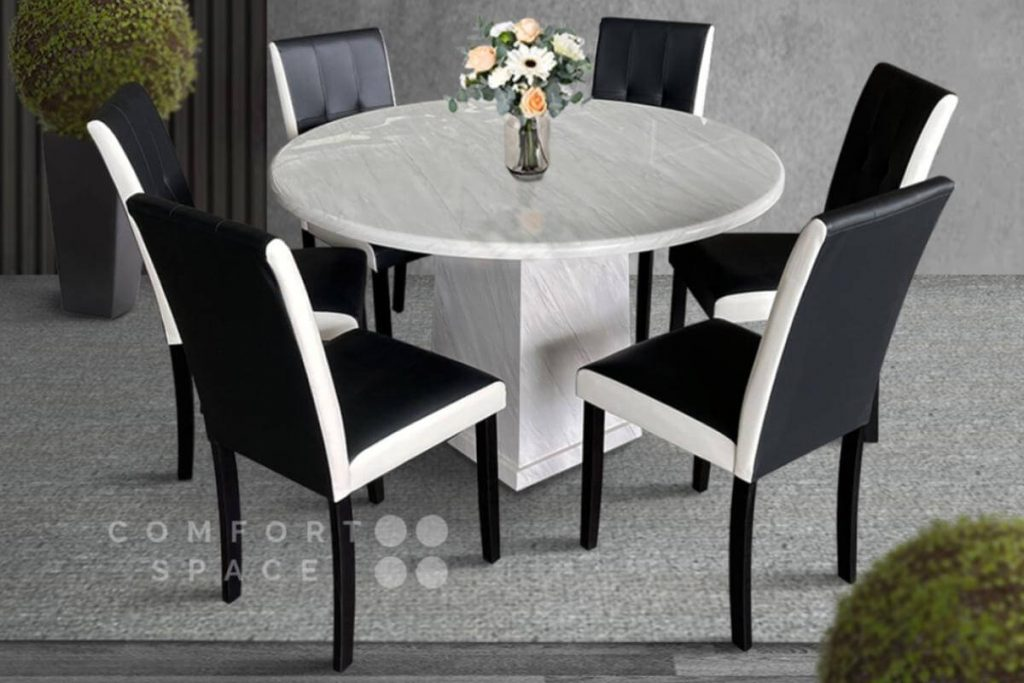 The Comfort Space Elsdon Dining Set combines style and functionality, making it a popular choice among homeowners.
With its round dining table and matching chairs, this set offers a contemporary design that suits various decor styles.
The comfortable chairs and spacious table allow for enjoyable dining experiences and memorable gatherings with loved ones.
FAQs
1. What are the advantages of choosing a round dining table set?
Round dining tables promote better conversation and interaction among diners, creating a more inclusive and intimate dining experience.
They also work well in smaller spaces as they have no sharp corners, maximising the use of available space. You might find some helpful ideas by reading the blog "Pros and Cons of a Round Dining Table for Your Home."
It can give you inspiration and provide a balanced view of the advantages and disadvantages of having a round dining table in your house.
2. How do I determine the right size of a round dining table set for my space?
Measure the available space in your dining area, allowing enough room for chairs to be pulled out comfortably.
As a general rule, leave a minimum of 90 cm of clearance between the table and walls or other furniture.
3. Are round dining table sets suitable for families with children?
Yes, round dining tables are family-friendly. Their shape eliminates sharp corners, making them safer for children. They also encourage better conversation and engagement during mealtime.
4. What materials are commonly used in round dining table sets?
Round dining table sets can be found in a variety of materials, including marble, wood, glass, and metal.
Each material offers its unique aesthetic and durability, allowing you to choose based on your preferences and lifestyle.
5. Can I mix and match chairs with a round dining table?
Absolutely! Mixing and matching chairs with a round dining table can add visual interest and personality to your dining area.
Just ensure that the height and style of the chairs complement the table and create a cohesive look.
6. How do I care for and maintain a round dining table set?
The care and maintenance of a round dining table set depend on the material used. Follow the manufacturer's instructions for cleaning and maintenance.
Generally, wipe spills promptly, use coasters or placemats to protect the surface, and avoid placing hot or sharp objects directly on the table.
Summary
When it comes to choosing the best round dining table sets in Malaysia, there are plenty of options to suit different preferences and budgets.
Whether you prefer the luxurious elegance of marble, the contemporary appeal of modern designs, or the timeless charm of solid wood, there's a dining set for everyone.
Investing in a high-quality round dining table set not only enhances the aesthetics of your home but also creates a welcoming atmosphere for shared meals and special occasions.